A modern farmhouse is very relaxing and calming to every one who enters and loves clean lines. The farmhouse style is quite charming, with apron sinks in the kitchen, lovely exposed wooden beams overhead, and wood floors. Some more modern farmhouse styles combine these features with industrial accents for the lamps and other accessories in gleaming metal. No matter which farmhouse style you have, you can update and brighten your home with the addition of modern sheer curtains in many styles and colors.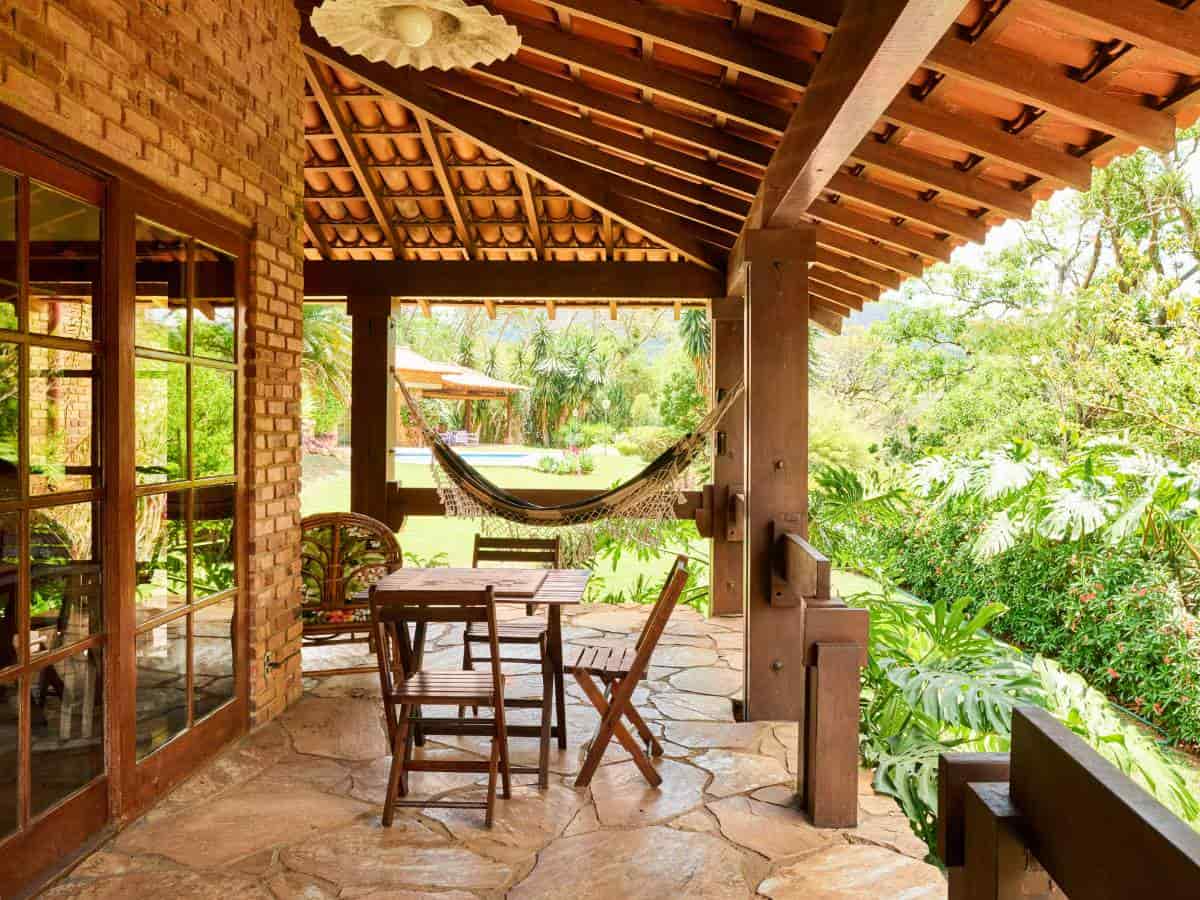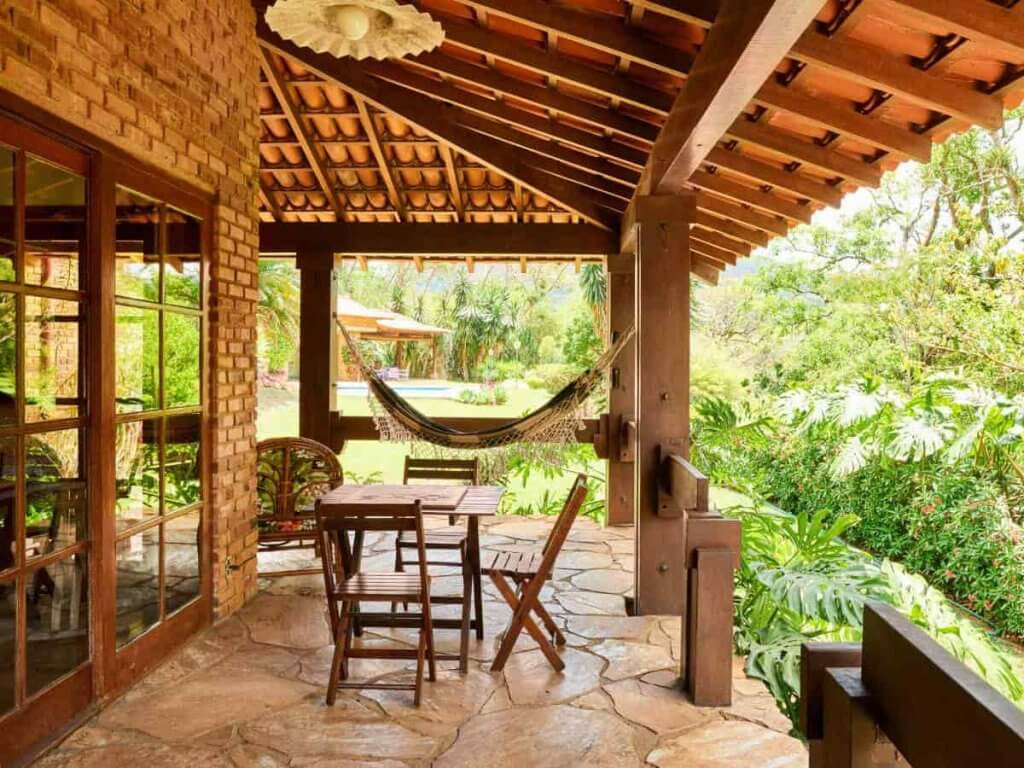 When keeping in line with a farmhouse-designed home, you will want your sheer curtains to stay within the same basic style of being natural. Linen, cotton, and cotton blend work well in any window with a farmhouse style. You can choose a plain fabric or textured fabric for more interest. There is also a variety of sheer fabrics with metallic accents to brighten up a space. Most often you should choose neutral colors in shades of white, tan or gray. However, you can choose a brighter, more modern color if the room has little color in it already.
Floor-To-Ceiling Sheer Curtains
Full length sheer panels are stunning in a chic farmhouse setting in any room. You get the greatest impact when you hang the curtain rod near the ceiling and have the fabric floor length. It also magnifies the area to hang floor-to-ceiling curtains, which are about 4 to 6 inches wider on each side of the window frame. Consider a popular geometric pattern in the fabric to add more interest and depth to your windows. If you have any obstructions below the windowsill, such as a radiator, consider using tiebacks on the sides so the sheers don't cover it while in use.
Consider adding a custom cornice at the top of your sheer curtains. A cornice is a board that is highly decorative with scallops or attractive designs covered in your chosen fabric. It is quite popular in farmhouse living rooms. If you choose neutral sheer panels, you can opt for a colorful combination fabric for the cornice. On the other hand, if you choose a neutral color sheer curtain, you can use a single contrasting color on the cornice or patterned fabric.
Adding Versatility To Farmhouse Windows
If your windows get quite a lot of sunshine and heat, you can use layered sheer curtains to block this out of your interior and use the sheer curtains you love as the top layer. Choose a shade or blind that matches farmhouse beauty in faux wood, hardwood, or even woven wood.
If you want to add some color to your room, you can choose a fabric window shade or blind in a bold color or pattern and then use a neutral color sheer panel on the front of it. If you select a wood essence for your hard window treatment in a solid color, you can add a beautiful sheer curtain on the front with a brighter pattern in it for interest.
Preserve Your Outside View
If you have a window that looks out over a beautiful garden or a water fountain outside, you will likely want to see it without any obstructions in the window. Use curtain rods that are quite a bit wider than the window on each side, so when you open the sheers, they can stack to the sides of the window without marring your beautiful view outside.
Add A Pop Of Bright Color
In a farmhouse style home with wooden floors and white or off-white walls, you can add a pop of bright color to add interest while staying within the design style. Choose a solid color from any furniture or other furnishings, such as a rug in the room, and echo that color in your sheer curtains as a solid color to lighten up a room. Organic shapes in the fabric are quite popular in farmhouse style.
Choosing A Heading For Farmhouse Style Curtains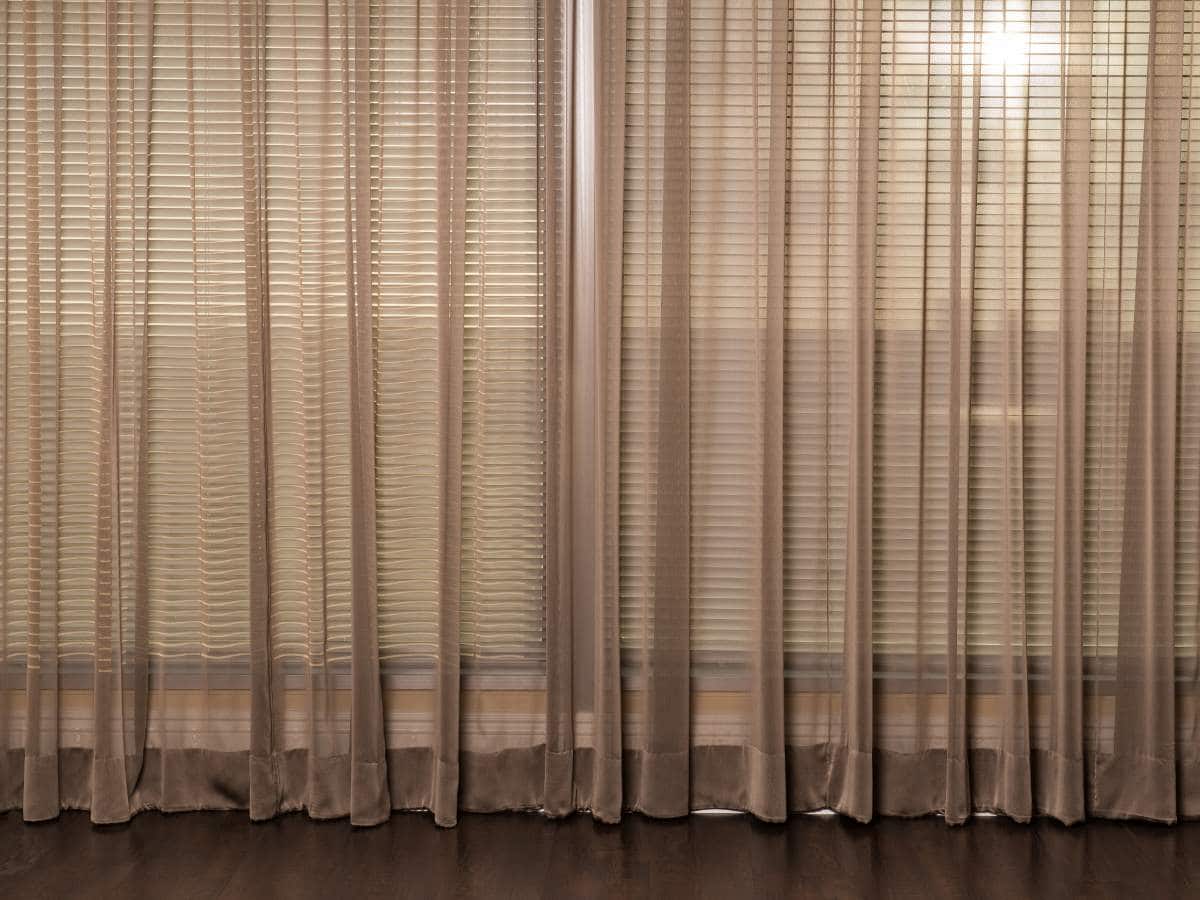 The heading style at the top of your sheer curtains is just as important as the fabric they are made of to stay within a design style. The farmhouse is a simple style that is manageable and definitely not formal. You should choose one of the more understated and more casual styles.
If you have updated industrial elements in your space such as metal lamps, overhead lights or metal accent pieces, grommet curtains will match these items. You can choose from several colors with a matching curtain rod in gunmetal, black, silver or antique bronze. Echoing the same color of metal accents in your home will tie in the entire room.
The rod pocket heading is a traditional manner of hanging curtains, so it also goes with your style. You can opt to have a bit more fabric above the pocket to add a ruffled appearance if you wish to soften the hard lines in a room even more than the sheer curtains already do.
Tab top headings on your curtains are also a great style that is quite casual. How they hang exposes your curtain rod in between the tabs that it hangs by. So, you should choose a curtain rod that is slightly decorative or larger around than a standard one. The addition of a wooden curtain rod fits in very well in this style.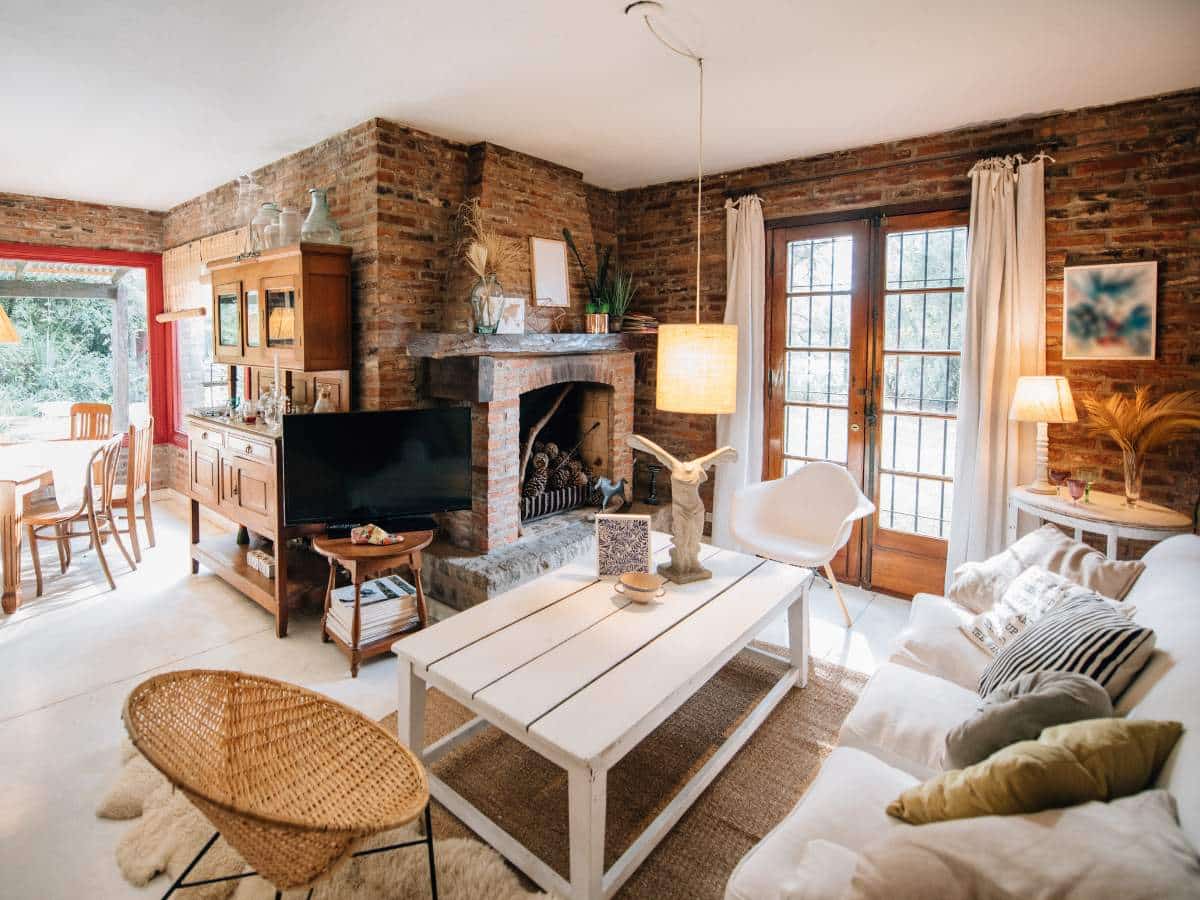 You have many choices of design styles when you choose modern sheer curtains for a farmhouse-style home. It is a minimalist style, but that doesn't mean it needs to be boring and colorless. 
Contact us at OM Drape Designs for expert interior design advice and a complimentary consultation in your home. We would love to meet you and create something extraordinary for your home.