Creating a conducive and comfortable home office space has become paramount in the ever-evolving landscape of remote work. The window treatment is an often overlooked aspect of an ideal home office setup. The right blinds or shades can significantly impact the ambiance and functionality of your workspace.
In this blog, we will explore the benefits of motorized shades, mainly focusing on modern office blinds, and delve into how they can enhance your productivity and comfort. Let's dive in and discover the perfect office blinds ideas for your workspace.
How to Choose the Right Shades for Your Home Office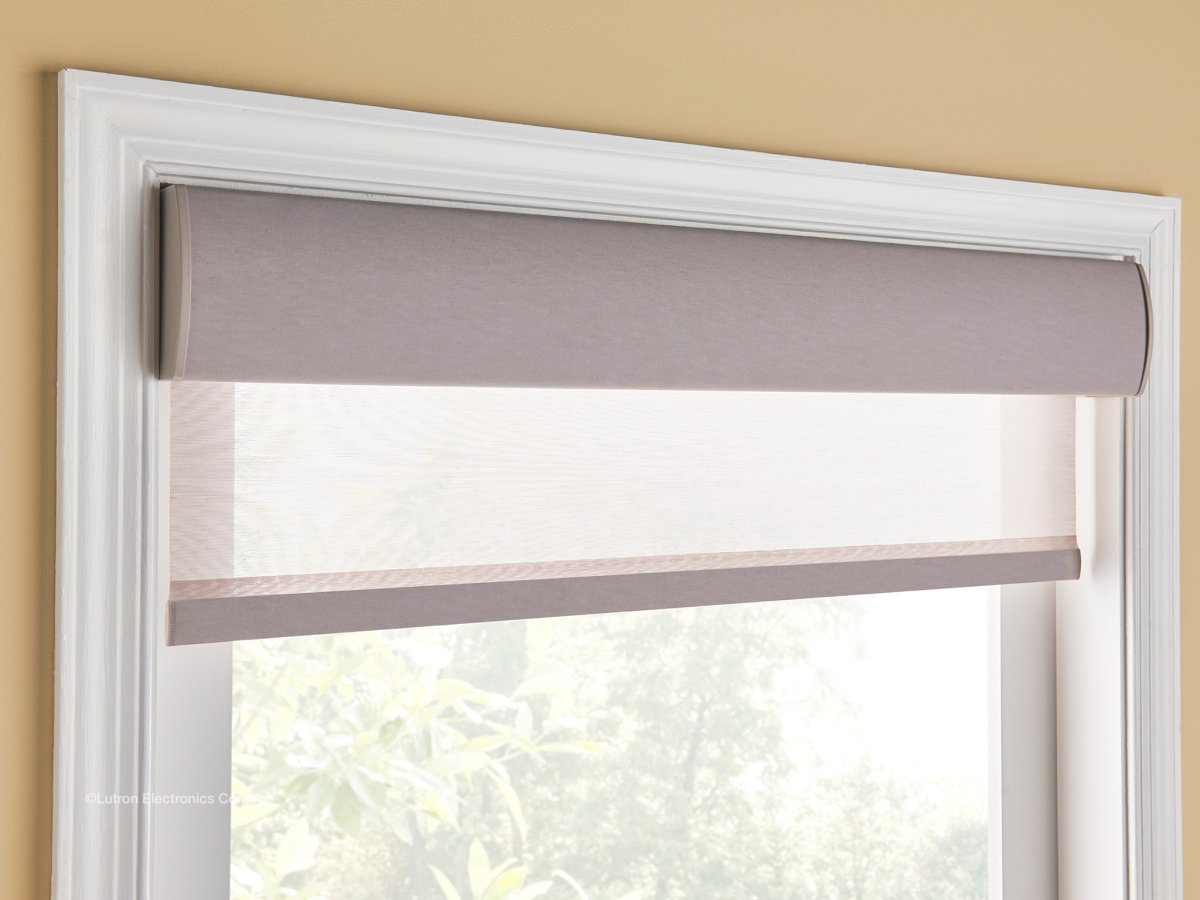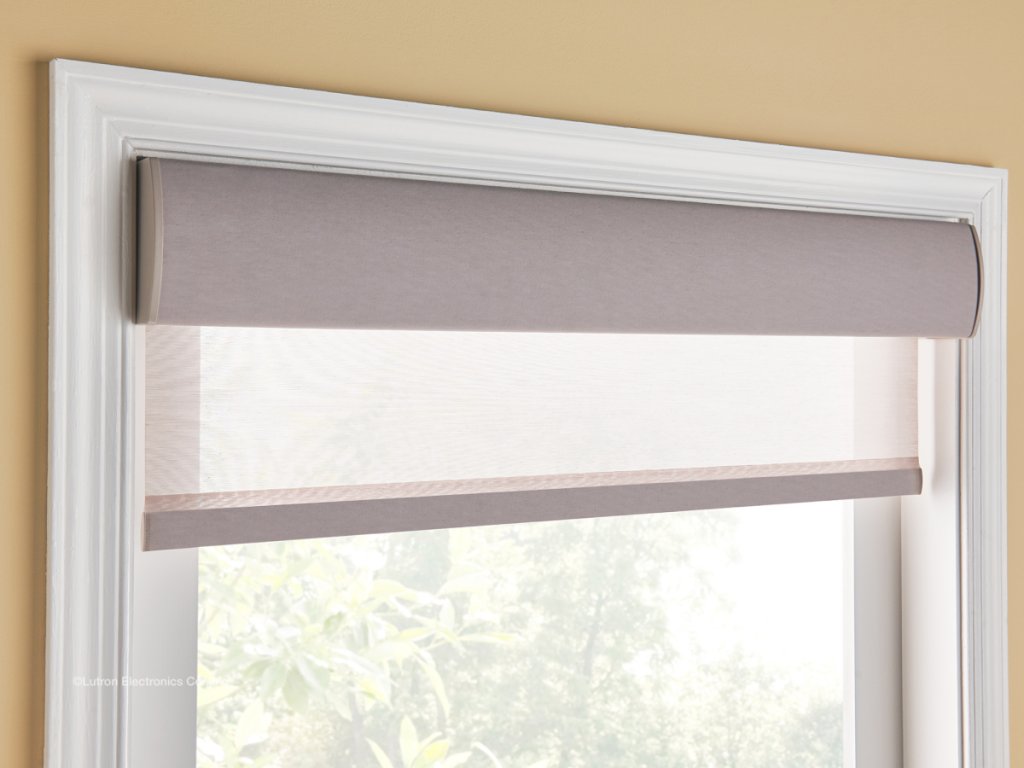 When selecting blinds for office windows, several factors need consideration. Modern office shades are not just about aesthetics; they play a vital role in controlling light, ensuring privacy, and elevating the overall look of your workspace. Office shade ideas should align with your specific needs. Do you need complete blackout options for focused work hours or prefer diffused natural light? Are you looking for something sleek and modern or a more traditional style to match your decor?
Motorized shades match any office look while making it easy to control lighting.
8 Ways Motorized Smart Shades Improve Productivity in a Work-From-Home Office
1. Control Options: Convenience at Your Fingertips
Motorized shades bring an unparalleled level of convenience. Adjusting the shades to fit your preference with options like a smartphone app, remote, and voice control is as simple as a tap or a voice command.
2. Easy Privacy
Maintaining privacy is crucial for focused work. Office window shades, especially motorized ones, provide instant privacy without the hassle of manual adjustments. Shield yourself from external distractions effortlessly.
3. Effortless Adjustments, Maximum Focus
Imagine not having to get up from your desk to adjust the shades. With motorized blinds, you can ditch the hassle of manual adjustments and stay locked into your work without missing a beat.
4. Distraction-Free Environment
These smart shades create a serene working atmosphere by blocking out external distractions. Up your efficiency by shutting out the noise and maintaining a sharp focus.
5. Smart Home Automation for Office Shades
Sync your blinds with your work schedule. Motorized shades can be programmed to align with your office hours, ensuring the perfect lighting throughout your workday. This intelligent automation enhances energy efficiency and creates a comfortable environment.
6. Optimal Lighting for Video Calls
In the era of virtual meetings, lighting is crucial. Motorized shades enable you to control the light conditions precisely, ensuring you always look your best on Zoom calls. Create a professional atmosphere at the touch of a button.
7. Energy-Efficient and Comfortable Workspace
Motorized shades act as insulators, regulating the temperature in your home office. By preventing heat loss in winter and minimizing heat gain in summer, they contribute to energy efficiency. Plus, they keep your workspace comfortable all year round.
8. Style and Functionality in One Package
Shades for office windows need to be more than just functional; they should enhance the aesthetics of your workspace because motorized shades let you customize your office decor.
Lutron Motorized Window Treatments and Serena Shades: A Perfect Blend of Luxury and Affordability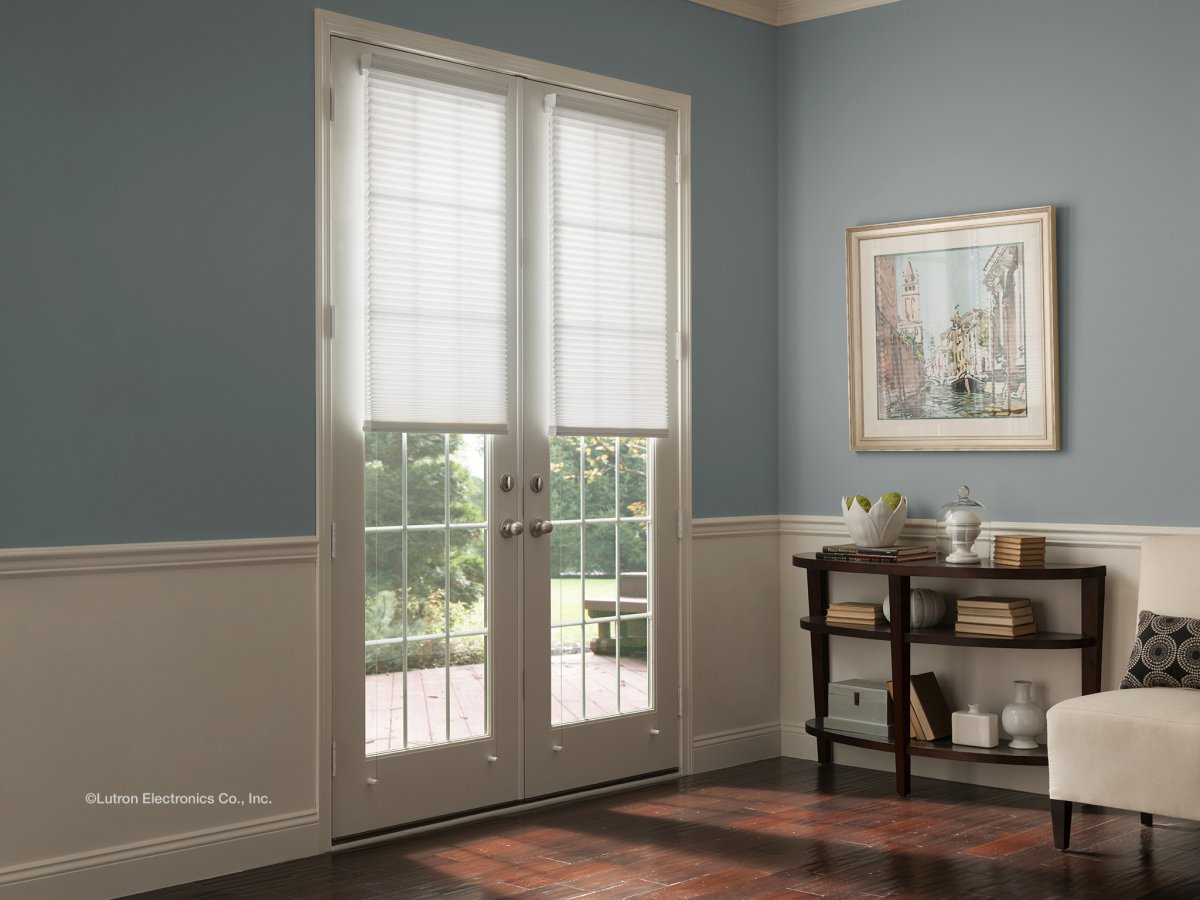 Lutron stands out when it comes to trusted brands in the world of motorized shades. Lutron delivers a variety of automated window coverings, notably the Serena smart shades – they're luxurious, top-notch, and won't break your bank.
Serena Smart Shades by Lutron: Affordable Elegance
Serena smart shades offer the beauty and quality of a Lutron motorized shade at a more accessible price point. Serena shades provide complete design customization in insulating honeycomb and roller styles. Their ultra-quiet operation ensures a peaceful work environment, while their industry-leading battery performance guarantees longevity.
Direct Shade Integration with Google Assistant: Voice-Controlled Convenience
Serena Shades has raised the bar by integrating directly with Google Assistant. Now, you can control your Lutron shades using simple voice commands. Imagine the ease of saying, "Hey, Google, open my home office shades," and watching your workspace transform with perfect lighting and ambiance.
Experience luxury at an affordable price with Serena shades by Lutron. These ultra-quiet, battery-powered shades are installed wirelessly, offering unparalleled convenience. You can operate them from anywhere in the room using a remote control, giving you complete control over your workspace environment.
Using motorized shades in your home office is more than just a fancy upgrade; it's a smart move for boosting your comfort and productivity. Picture this: With one simple touch, you can change the atmosphere of your workspace to match how you're feeling or what task you've got on deck.
Want to turn your home office into an oasis of productivity and comfort? Schedule a consultation with OM Drapes' experts today to find custom window treatments and smart home technology tailored perfectly for you.
Don't let this chance slip away to amp up your workspace. Hit the link and set up a meeting today – it's your ticket to a cozier, more efficient home office.
Experience the difference with OM Drapes – where innovation meets comfort!